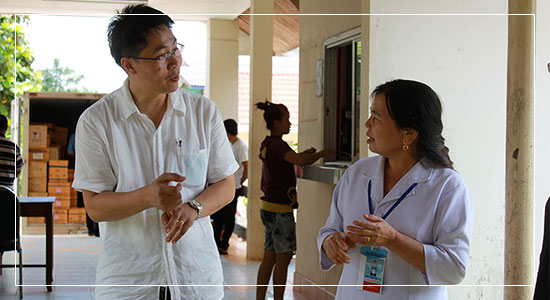 Evaluation
ECI offers considerable experience as a result of having carried out over 50 evaluations. Our evaluation team has expertise in a full range of fields, serving the broad monitoring and evaluation (M&E) needs of Governments (policy evaluation) as well as Development Agencies and their partners (project evaluation). Our experts also provide services for helping to build the monitoring and evaluation capacity of local partners. Beyond promoting evidence-based programming through critical evaluations, our team also facilitates the design of performance management plans and the undertaking of data quality assessments.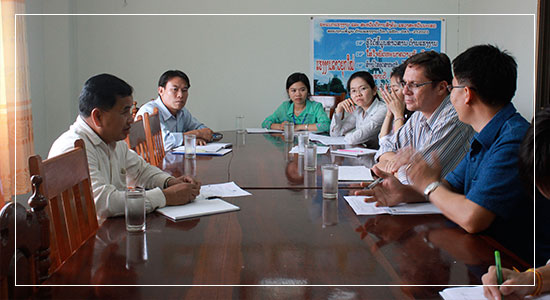 Public Administration and Governance / Institutional Development
ECI has a strong track record advising ministerial cabinets and facilitating policy dialogue with governments in transition. We have directly interacted with government officials to develop policies and identify obstacles for their implementation. ECI has experience in strengthening and reforming institutional capacity and organisational structure for policy implementation.
To this end, ECI specialises in the development of a range of proprietary techniques and tools to allow governments to analyse their current policy framework, examine the underlying incentive structures, identify bottlenecks and constraints, and propose changes to policies, regulations, organisations and other institutional arrangements and mechanisms.
---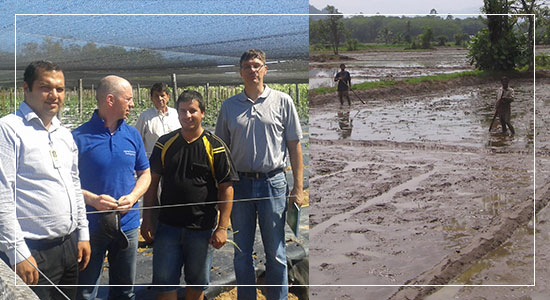 Rural Development, Natural Resources and Climate Change
Climate change is an inevitable and urgent global challenge with long-term implications for the sustainable development of all countries. For many of these, a warming climatic system is expected to impact the availability of basic necessities such as fresh water, food security and energy, while efforts to readdress climate change, both through adaptation and mitigation, will similarly inform and shape the global development agenda.
The link between climate change and sustainable development is strong. While climate change knows no boundaries, poor and developing countries will be among those most adversely affected and least able to cope with the anticipated changes to their social, economic and natural systems.
ECI works in close collaboration with governments, the private sector and civil society groups to analyse these links and to design and strengthen programmes to ensure economic growth, poverty reduction and rural livelihoods taking into account sustainable development. Our approach focuses on developing the capacity of stakeholders, such as small businesses, cooperatives, trade unions and other key groups to shape their future and improve livelihoods.
At an institutional level, ECI has vast important experience in facilitating, reviewing, supporting and evaluating national reporting processes to UNFCCC.
ECI follows an integrated view towards environmental problems and natural resource management (NRM), placing collective action, proper incentives and trans-boundary scales as the main set of tools to encourage states, communities and corporations to manage natural resources in a sustainable manner. Our services support and strengthen organisations working on global natural resource management, especially resources threatened by the adverse impact of climate change.
ECI has direct expertise in vrious areas of the agriculture sector. We have provided advice to governments introducing climate smart agriculture (CSA), more specifically, conservation agriculture practices, we lead teams to formulate national agricultural, fishery and forestry strategies, and organised workshops with cooperatives and farmers for supply chain analysis. Furthermore, we provide services in project management, capacity and training needs assessments, and we design and implement CSA specific capacity buildings and national curricula development. We work with and train public extension services, as these provide services to the rural population mostly affected by climate change.
Small and Medium Enterprise development, microfinance and cooperatives
SME development
Our team comprises specific knowledge in SME development, including integrated training modules in business administration-tools for SME managers, value chain financing, capacity building and comprehensive SME-financing technologies, with a special focus on SME banking (credit technology, complimentary banking products for SME, risk management and business development in challenging environments).

Microfinance
Our team provides a comprehensive set of consulting services related to Microfinance. These include MFI institutional appraisals and programme evaluations, business planning, market research, product development, staff & management training, credit technology, restructuring and recovery of loan portfolios, as well as  entire institutions or branches.
At a macro level, we act within the field of microfinance and financial inclusion policy development and provision of support to the development and implementation of appropriate microfinance regulation and supervision to Central Banks and respective supervision authorities.
Our team has been working on the development and delivery of many microfinance institutional development tools and training programmes as well as Microsave's market research, product development, and marketing methodologies for MFIs. These tools and training programmes are briefly described below.

Cooperative Development
Our team has vast experience in the development of cooperative systems by successfully applying a multi-level approach that covers the macro-, meso- and micro-levels. At the macro level, we consult Central Banks and national cooperative institutions such as federations and confederations, on the strategic issues of cooperative policy, governance, strategic planning and political dialogue.
At the meso-level, we work with regional federations and central cooperatives on issues such as management training, strategic planning, institutional restructuring and human resource development.
At the micro-level, we support individual cooperatives in key managerial and organizational functions, thus supporting their institutional development towards international best practices.
---
Food Security
ECI offers experience in food security problems related to food production and market access, as well as in humanitarian interventions within natural disaster and conflict contexts.
Decision-makers at country, regional and global levels need reliable and timely information on the incidence and causes of food insecurity, malnutrition and vulnerability for improved policy and programme formulation, in order to target and monitor the progress of interventions aimed at reducing poverty and hunger.
ECI has provided food security technical assistance to the Ministry of Food Security and Malnutrition (SESAN) of the Government of Guatemala. We have worked with the EU, WFP, USAID, USDA and ACF in several countries to strengthen the understanding of why people under specific contexts are food insecure, malnourished or hungry and how most cost-efficient and effective interventions can be designed for assisting people in need.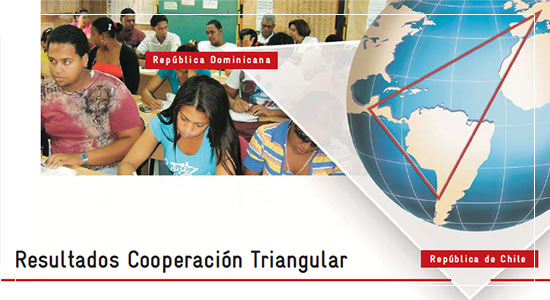 Triangular Cooperation
Triangular co-operation can bring together the best of different actors - bilateral providers of development co-operation, partners in South-South co-operation and international organisations - to share knowledge and implement projects that support the common goal of reducing poverty and promoting development. It also responds as well to recent trends of developing countries that have successfully achieved the status of being a middle-income countries that continue to receive cooperation while also starting to offer cooperation to other countries. ECI has been working on the design, facilitation and evaluation of triangular cooperation for several years, as well as on the design of integrated systems for the demand for and supply of development cooperation across national (government) institutions.
---
Social Development and Social Protection
Our work has focused on promoting efficient labour markets, including technical vocational education and training (TVET), diminishing people's exposure to risks, and enhancing their capacity to protect themselves against hazards and the interruption or loss of income.
Our expertise has allowed us to provide advisory services to clients across a number of social and economic issues:
•    Conditional cash transfer programmes aimed at improving community livelihoods are part of a growing policy emphasis on the use of market-oriented demand-side interventions to directly support the poor.
•    As populations age, many countries are exploring social pensions that provide cash benefits to vulnerable elder citizens who are most in need of a safety net.
•    Social investment funds address the problems of poverty through targeted employment and investment programmes by securing support from the business community, governments and other organisations.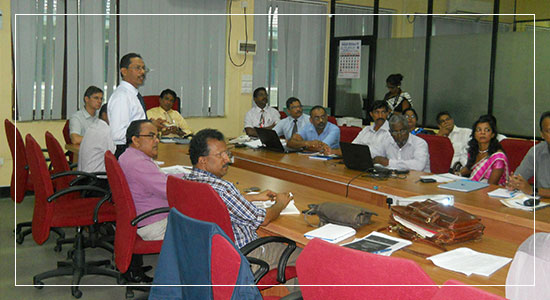 Development Policy and Cooperation, delivering effective aid and interlinking policy sectors
Within development cooperation there has been an increased focus on ownership and new aid instruments, from SWAPS and sector programmes to direct budget support and innovative financing mechanisms such as multi-donor trust funds. Recently, this process has been given a strong emphasis and a more coherent structure of objectives and accountability through international agreements, such as the Paris Declaration of 2005. At the same time, there has been an increasing concern with achieving effective international engagement in fragile states and with addressing problems in the international aid architecture, such as the overall pattern of aid allocation.
ECI has been working in this context, assisting several governments and donors in facilitating joint planning exercises, reviewing results of aid funds spent through national institutions or budget support and in the design of the implementation of institutional structures helping to facilitate:
•    Cross-sector coordination mechanisms
•    Cross-sector planning and implementation
•    Cross-sector use of joint policy implementation tools